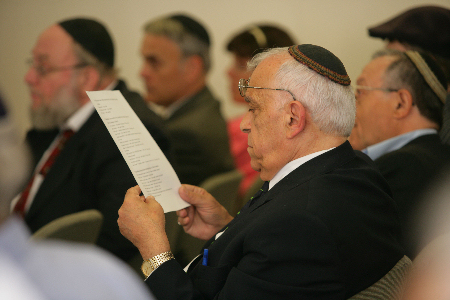 Hayim Tawil Symposium - YESHIVA University School.
Event: An Akkadian Lexical Companion for Biblical Hebrew - a Symposium to Celebrate the work of Hayim Tawil. May 2010
Dr. Hayim Tawil received his doctorate in Middle Eastern Languages and Cultures from Columbia University in 1972, with majors in Assyriology and Northwest Semitic Languages. The majority of his academic teaching career has been spent at The Jewish Theological Seminary of America (JTSA) and Yeshiva University (YU). At JTSA, Tawil served as a professor of Bible and Semitic Languages for 18 years (1966-1984); he joined the department of Hebrew Language and Literature at YU in 1988, where he continues to teach today. Tawil's research interests include: comparative Semitic lexicography, philology and ancient Biblical codices, especially the Aleppo Codex.
Tawil coauthored, with Bernard Schneider, a scholarly work on the Aleppo Codex titled Crown of Aleppo: The Mystery of the Oldest Hebrew Bible Codex. It was published in 2010 and, like Tawil's other research projects, has been celebrated in the academic community. Yeshiva University President, Richard M. Joel said that the Crown of Aleppo is "[an] enlightening and timeless work ... combining thorough history with page-turning storytelling." Dr. Yosef Tobi, Professor of Hebrew and Comparative Literature at the University of Haifa, Israel, wrote that the Crown of Aleppo is "... a marvelous study [that] ... explores in an impressive and original manner ... the Jewish community of Aleppo ... and significance of the Crown ... [It is] a must read."
In addition to Professor Tawil's highly regarded work on the Aleppo Codex, perhaps Tawil's most prized academic accomplishment thus far is his recently published An Akkadian Lexical Companion for Biblical Hebrew: Etymological-Semantic and Idiomatic Equivalents With Supplements on Biblical Aramaic (2009). Tawil's lexicon has received praise from leaders in the academic fields of Semitic Languages and Bible, such as Hebrew University's Dr. Moshe Bar Asher and Harvard University's Dr. Peter Machinist. Tawil has also published over thirty articles on Semitic lexicography and Biblical philology in prestigious journals such as the Journal of Semitic Studies, Journal of Near Eastern Studies, and Journal of Biblical Literature. These articles are being compiled by his students at YU to be published in a separate volume. Tawil is currently working diligently on a new book, Thematic Interpretation of Song of Songs.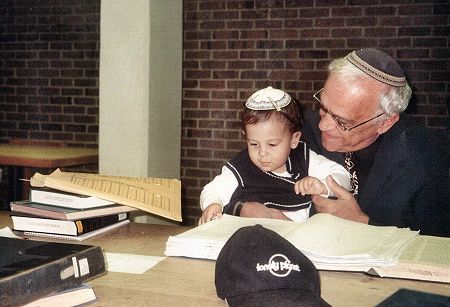 Besides his Biblical scholarship and accomplishments, Dr. Tawil is an advocate and international diplomat for the betterment of worldwide Jewry. In 1988, he was appointed chairman of the International Coalition for the Revival of the Jews of Yemen (ICROJOY). Tawil served as the chairman of the ICROJOY for five years. In 1991, Professor Tawil ultimately secured the release of over 1200 of the last remaining Jews of Yemen; these Jews were completely isolated from the outside world since 1962. In 1998, Professor Tawil published Operation Esther: Opening the Door for the Last Jews of Yemen, which chronicled his involvement and experiences helping the stranded Jews of Yemen. In 2001, Dr. Tawil was nominated for the Eleanor Roosevelt Human Rights Award for his humanitarian work in Yemen. Former American Ambassador to Bahrain, David M. Ransom proclaimed that Professor Tawil's efforts in Yemen "displays the best of American courage, initiative, hard work, practicality and optimism." Dr. Tawil was also nominated for the Menachem Begin Prize for Israel for his work in Yemen in 2005.